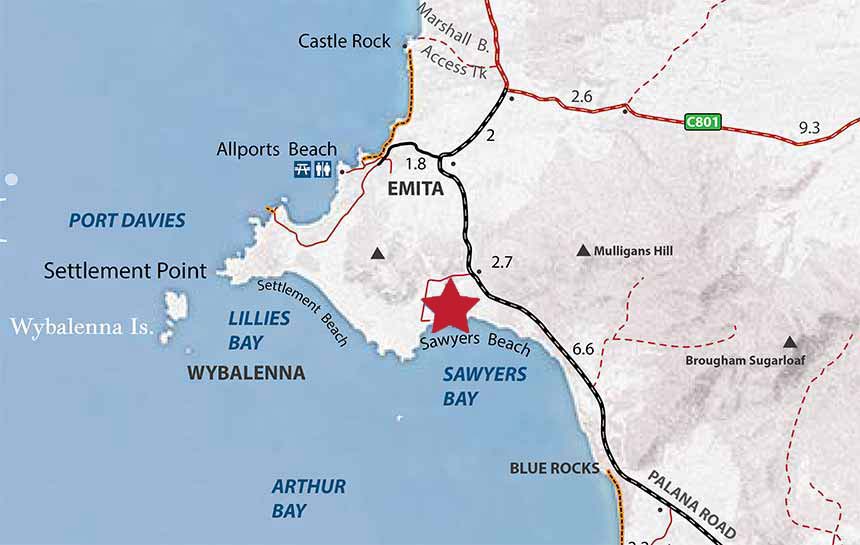 Sawyers Bay offers the opportunity to explore an interesting group of strongly jointed granite outcrops (or small tors). The features were formed as a result of weathering and erosion around the more resistant mounds of granite.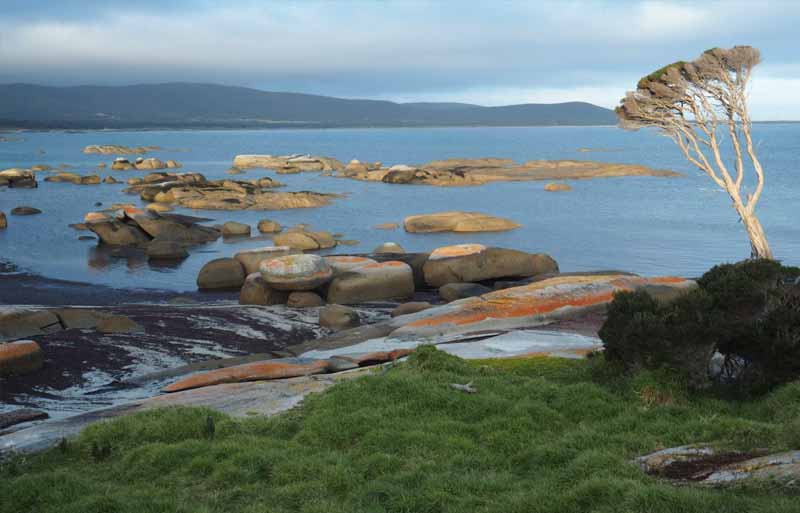 Weathering and erosion – formation of Tors
Over millions of years the granitic rocks were exposed to the dynamic processes of erosion and weathering. This produced the distinctive large dome shaped granitic outcrops in this area. The process is shown in the diagram below. (Source: Granite, what is it and how is it formed? Slideshare)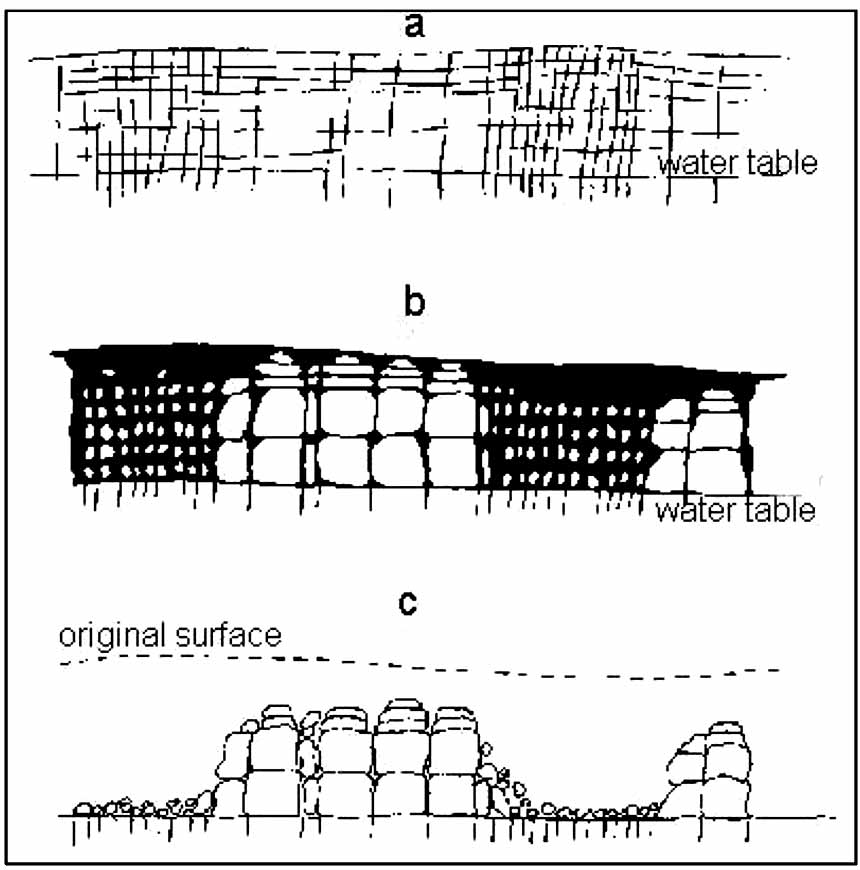 The joints and fractures in the granite become areas of weakness, which over long periods of time are worn away by the action of water and wind. This often leaves large masses of more solid resistant granite – such as Castle Rock, standing on their own. Geologists sometimes call these features "tors" – large free standing rock outcrops.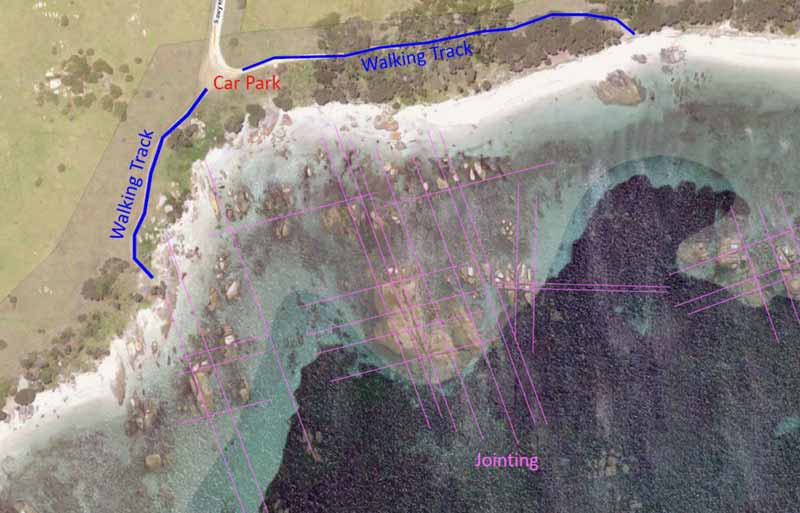 Sawyers Bay Site map showing strongly jointed granodiorite outcrops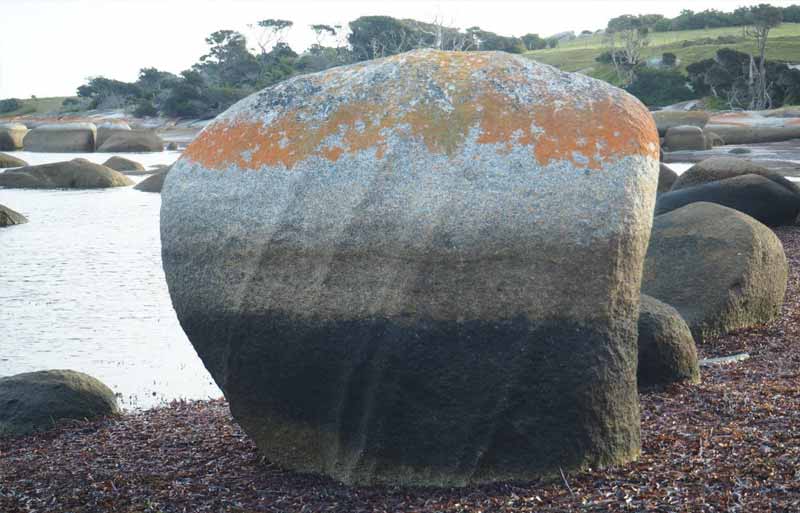 Granite tor at Sawyers Bay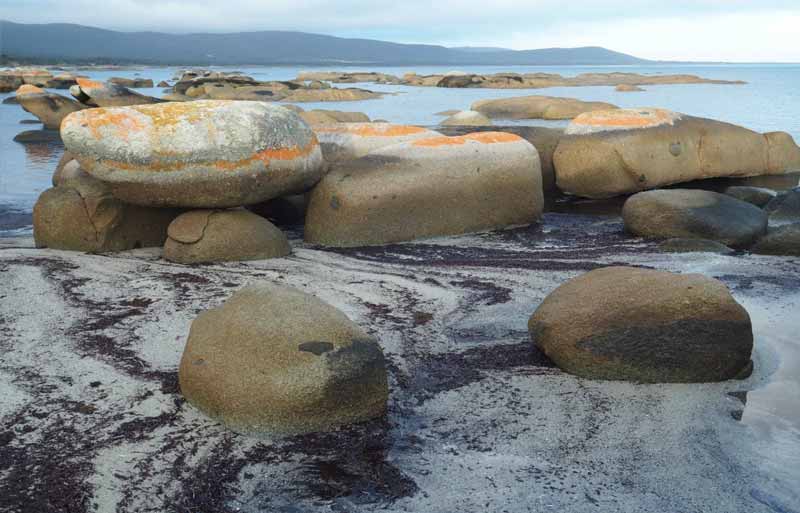 Granite tors and boulders at Sawyers Bay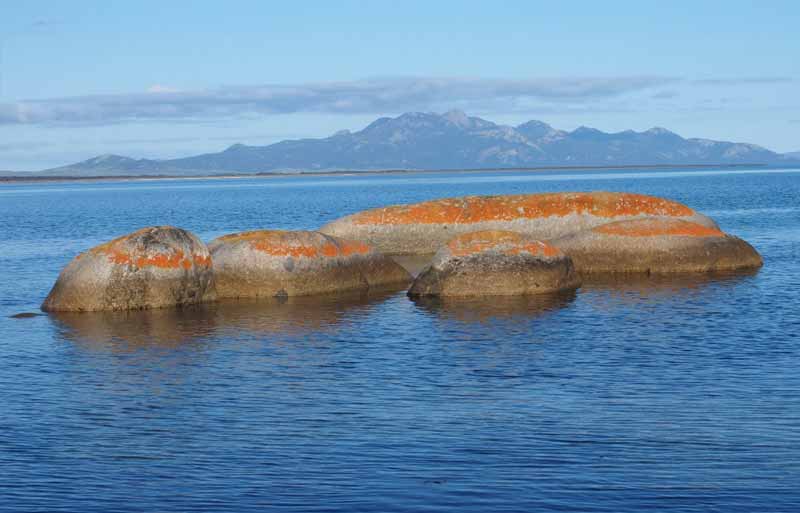 Strzelecki Peaks from Sawyers Bay