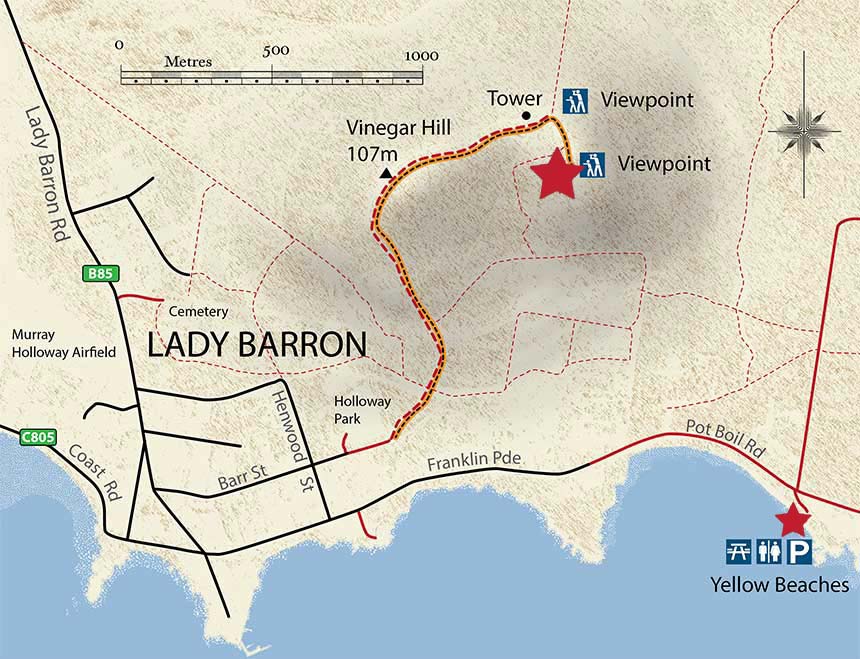 On a clear day Vinegar Hill provides excellent views of the islands in Franklin Sound and Cape Barren Island. It also provides an opportunity to look below your feet at the Devonian granite that makes up the hill.
The granite extends to the small islands you can see in the distance, including to the large peaks (Mt Munro (687m) and Mt Kerford (503m) on Cape Barren Island. Cape Barren is the second largest island in the Furneaux Group (after Flinders).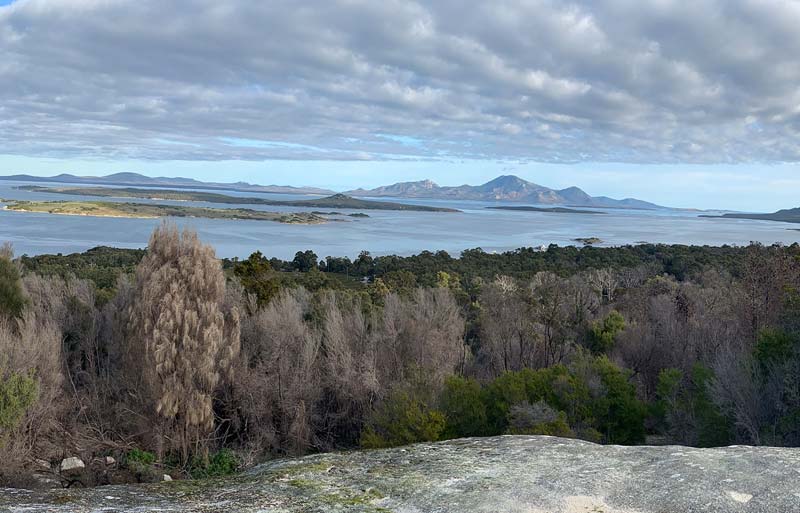 The older Mathinna Beds are also found on Cape Barren, as well as later igneous intrusions of fine grained dolerite in the form of dykes.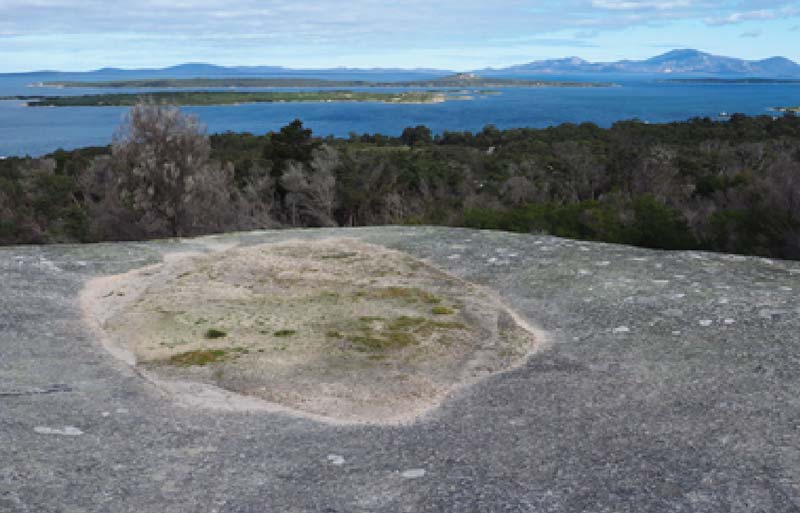 Weathering pit at Vinegar Hill Lookout
There are great examples of contact zones between the granites, Mathinna Beds and the later intrusions on some of the rocky beaches of Cape Barren.
The granites on Cape Barren were the source for the alluvial tin which was mined there in the past. Killiecrankie Diamonds have also been found near Kent Bay.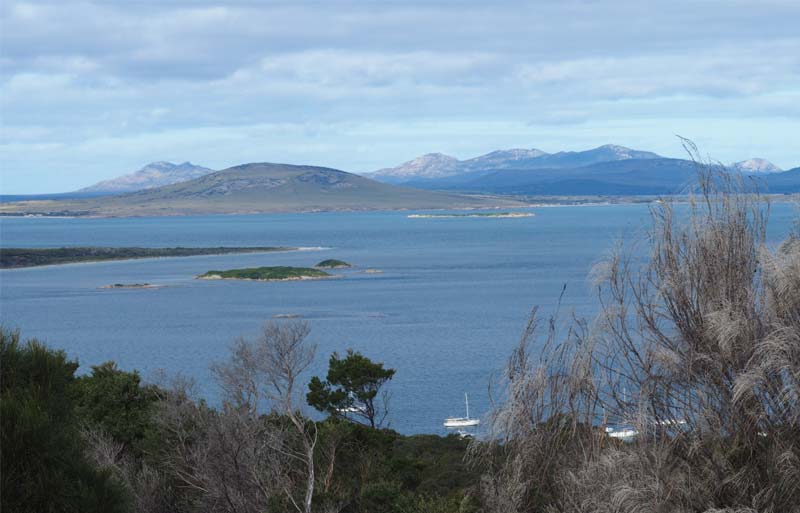 View towards Dick Davey Shoal and Vansittart Island, with Hogans Hill (left) and Mt Kerford (right) at rear.
Little Green Island, Great Dog Island, Little Dog Island and Anderson Island are mostly composed of granite. Tin Kettle Island and Vansittart Island (the largest island in Franklin Sound) are composed of granite and rocks from the older Mathinna Beds.
During times of lower sea level calcareous sands accumulated on the sea floor in between the granite peaks that now form the islands. These younger softer sediments make an ideal setting for the many short tail shearwater (mutton bird) rookeries on the islands in Franklin Sound.
The Devonian granites and older Mathinna Beds extend all the way from Wilsons Promontory through to the east coast of Tasmania. Standing here at Vinegar Hill it is easy to visualise a landbridge through to mainland Tasmania in the past.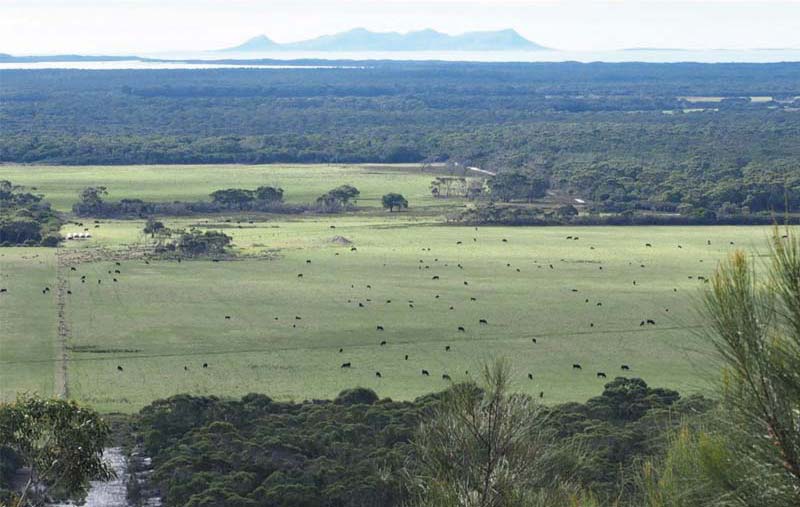 View to Cameron Inlet and Babel Island from near the antenna on Vinegar Hill. Between 5.3 and about 1 million years ago, the flat plains in the photo were submerged during a period of high sea level and are now covered by extensive sand and lagoonal deposits.